Restaurant Accounting and Controls
Simple Methods Can Help You Better Control Your Restaurant
Do You Know How Much Implementing Effective Controls Could Increase Your Restaurant's Bottom Line?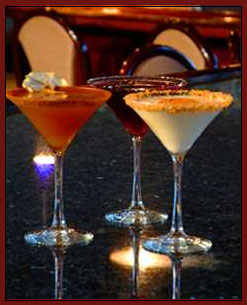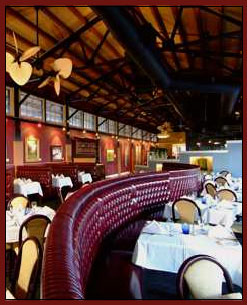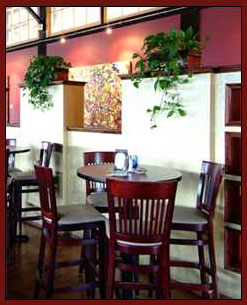 Our firm can set up accounting practices for your restaurant that will increase your profits through greater control over your daily operations. Effective financial reports will allow you to identify areas of your business where you may be losing money and show you how to assert better control over those areas. Did you know:
A restaurant with gross sales of $2.5 million and average net income of 4% can improve their net income by 43% if servers sold 2 more desserts a night.
A Steak House can nearly double their net income by carefully cutting their meat so 1 oz. is saved per serving.
A restaurant with $500,000 in gross sales can save $10,000 per year if each employee comes in 1/4 hour later — or every 4th worker 1 hour later.
Restaurant Services:
Our accounting firm has extensive experience with restaurants. In fact one of our partners is an investor in a highly successful full service restaurant which we monitor carefully with the very same controls and reports we are offering to you. The following services can help you get control of your restaurant:
An initial financial analysis of your restaurant — including breakeven analysis and calculation of ideal food and beverage costs
Purchasing & Food Costing
Menu Pricing & Engineering
Labor Cost Controls
Point of Sale Controls
Bar Controls
Tip Reporting and Unique Restaurant Tax Deductions
Employee Incentive Programs
Restaurant Valuations
OVER 101 Ways to Steal from a Restaurant

Every restaurant owner must be aware of the miriad of ways experienced staff can cut into profits. We can help you implement methods to mitigate this unfortunate, yet inevitable part of owning a business that utilitizes a commodity that people need and want. Unfortunately with unchecked opportunity, losses occur. WE can direct you in the creative ways to minimize this loss!
Weekly Profit & Loss Schedules:
Our Weekly Profit & Loss Schedules are the benchmark of our whole system. With this report you can analyze sales, expenses, profit and cost percentages for a week all on one easy to read schedule. These reports offer the following advantages:
Quick to prepare — available one day after end of the week
Quickly notice changes in seasonal prices or employee activity and adjust accordingly
Good format for comparisons to last week or same week last year
Immediate weekly feedback to key employees

Chef, Bar Managers, General and Floor Managers are accountable for the weeks' performance, facilitating immediate adjustments in pricing, purchasing, and performance which will maximize profits (not several weeks or even months later when memories fade).

All general expenses — anything not related to cost of goods sold — are calculated and shown as an annual weekly average to present a less distorted view of profit
You are in the Restaurant business to enhance your life and the life of others. It is without question a intensely social business! Restaurants are a community of customers and staff each with their own "Culture". We believe restaurant owners should have fun with their business, recognizing that the restaurant owners' goals is to generate the maximum profit with the least effort.Once these reports are in place, it allows chefs, owner and managers do what they do best, focusing on the creative aspects of this most exciting industry!
We know the food service business can be a slippery slope, but with the help of Breznicky Associates' proven strategies, your restaurant can achieve new heights!
Our easy to implement controls and schedules will give you a better picture of where your restaurant is and where it can go.
Let us help you make your restaurant work for you!
Please call us today – 215-542-1492
We invite you to visit www.thefreighthouse.net, owned by David Breznicky & several other Bucks County Investors.